Diane is a 35 year resident of East Norwalk and has served on the ENNA Board since 2007 most recently as Treasurer, along with duties as Communications Administrator, Media contact and Fundraising Coordinator.  She is the ENNA Liaison to the Coalition of Norwalk Neighborhood Associations and currently represents East Norwalk residents on the City's East Norwalk Transit Oriented Development Plan Oversight Committee.  In addition to her duties with ENNA, Diane is also a member of Norwalk's Citizens Emergency Response Team, and is founder of East Norwalk's "Thank You, Veterans" Project, and co-founder of Norwalk's Election Day Food Drive.  Her professional background in Business Process Improvement, Customer Service Management, Office Management and Sales/Service Administration all have contributed to her productive roles with ENNA as member, Board member, Secretary and Treasurer.  Diane lives on Olmstead Place with her husband, Jerry, and their temporary stray cat of 8 years, Kitty.
Sarah has been on the board of the ENNA since 2006, and a resident of East Norwalk for over 20 years.  Her career in digital marketing has been mainly at Fortune 500 companies.  In her early career she proudly worked for many years at the Norwalk "American made" company Trafalgar Ltd.  Her passions include maintaining the peaceful character of her neighborhood, while supporting the needs of our community and local businesses.  Like many East Norwalkers, she loves nature, kayaking and Calf Pasture Beach.
Marianne has lived on and off in East Norwalk for about 20 years.  She spent the first part of her career working in advertising in New York and Boston before moving to Connecticut.  While doing some renovations on her house, she realized her passion for building and took classes at Norwalk Community College.  In order to help build homes with a lower carbon footprint, she obtained a certificate in Building Efficiency and Sustainable Technologies.  Marianne works as a project manager for a construction company in Greenwich focusing on passive or energy efficient homes.  She bikes and runs regularly to the beach and loves living in this area.  
Mark is the historical research editor at Army Aviation magazine in Monroe and is the historian for the Army Aviation Association of America. He has authored several books:  USS Connecticuct:  Constitutional State Battleship; They'll Have to Follow You!  The Triumph of the Great White Fleet and On History: A Treatise.  Presently he is writing a history of Army Aviation:  Sky Soldiers: The Saga of Army Aviation, of which volume I is written.  He has also published in magazines and newspapers.  In addition, Mark teaches history as an adjunct at Norwalk Community College.  An avid speaker, Mark widely travels Connecticut, presenting a wide variety of topics – history, politics and current events – in many venues.  In May 2005, he was presented with a General Assembly Citation by both houses of the state legislature in Hartford for his efforts in commemorating the centennial of battleship Connecticut.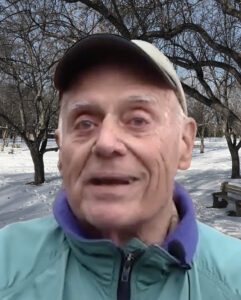 Elected to the Advisory Board in January of 2021, George Hensinger brings a lifetime career in Information Systems and Project Management to assist the Board as needed, including research projects and community engagement. He is an alumni of City College of New York where he earned a Bachelors of Business Administration degree. While there in the Army ROTC he was a classmate of former Secretary of State General Colin Powell. During his 35 year professional career George was associated with such notable corporations as General Electric, Honeywell, IBM plus the United States Tennis Association. His career followed a 2-year enlistment with the United States Army, achieving the rank of First Lieutenant, Infantry serving at Forts Dix, Benning and Bragg followed by 4 years in the Army Active Reserves. In his retirement years, George has focus on a lifelong interest in ensuring a quality education is available to all, and has been involved for the past 20 years in the area of Early Childhood Education. Today he not only sits on the Norwalk Community College (NCC) Early Childhood Advisory Board, but is also an Assistant Teacher for NCC's Childcare Lab and serves  as a mentor in the Norwalk Public Schools system. The many awards and professional honors bestowed on George include Norwalk Community College's 2004 Man of Distinction award and the United Way of Fairfield County's 2012 Education Award. George lives on Rowan Street and in addition to his many volunteer activities with early childhood education he especially enjoys visiting Calf Pasture Beach – by walking there!