IT'S SET! – MARK YOUR CALENDARS – SATURDAY MARCH 10th, 2018 
EAST NORWALK COMMUNITY VISIONING
CHOICE OF TWO SESSIONS: 9:30AM OR 2:00PM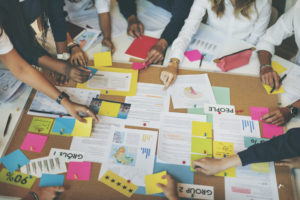 Norwalk Plan of Conservation and Development (Master Plan)
Be sure your vision of East Norwalk and our city is seen and heard!
Norwalk has begun the process of creating the 2018 Plan of Conservation and Development, informally known as The Master Plan. This important document will become the blueprint for the next decade, or longer, and define how the city is developed including:
Balanced Economic Growth8
housing • office • retail • industrial • redevelopment
Environment and Infrastructure
coastal & inland waterways • aquifers • sanitary sewers • solid waste •
hazardous materials • sustainability • air quality • other utilities
Open Space and Recreation Systems22
land conservation • recreation • trails & bikeways
Community and Cultural Facilities28
public buildings • schools • fire • police • public health •
cultural facilities • libraries
Transportation
transit • traffic management • bridges • parking
Governance, Zoning and Urban Design 40
zoning • planning • urban design • historic preservation • enforcement
Implementation 48
     priorities & timeframes • budget information
The plan was last updated in 2008 (review 2008 POCD here) and is required to be reviewed or updated every 10 years. The East Norwalk Neighborhood Association also contributed our Neighborhood Master Plan as part of the last process, and you can review ENNA plan here.
In order for the wishes of East Norwalkers to be considered, it's important that as many residents as possible participate in community vision forums (9 in total, citywide).
Don't let the future of our neighborhoods be decided without us! Plan now to participate at a forum, complete surveys, or use online apps to share your vision and wishes for the development of East Norwalk!
East Norwalk Community Visioning Workshop
Saturday March 10, 2018
Session One 9:30am  OR Session Two 2:00pm
The Marvin Senior Housing – Community Room
60 Gregory Blvd.  East Norwalk
Parking lot and entrance from Third Street – ADA compliant